Humera Industries is one of the most illustrious names in manufacturers, Exporters and special fabric produce to all leading hosiery garments in Pakistan. We take immense pleasure to introduce our self as a manufacturer and exporter of finest quality of fabrics. We encompass al most every category of fabrics, mini jacquard and  aspire to create the finest quality of fabrics in the world with a focus on costumer satisfaction we have earned an impeccable reputation for delivering quality products. We offer an elegant range of knitted fabric that come in a variety of designs. Our production facilities comprise of stat-of-the-art machinery and we follow streamlined procedures to ensure premium quality. We have a team of highly trained and specialized personnel. the use of latest circular knitted equipment & technology in accordance with the highest international standards ensures matchless assemblage of fashion knitwear. knitted fabric.
We offer a product that doesn't compromise on fabric performance, shade consistency or finish with control over raw materials & subsequent processes. It all starts with our Fabric R&D Studio, where the new fabric is developed, the latest trends are uncovered, environmentally sustainable practices are researched, & more efficient production methods are sought out, all of which lead us to bring something new & unique to the market.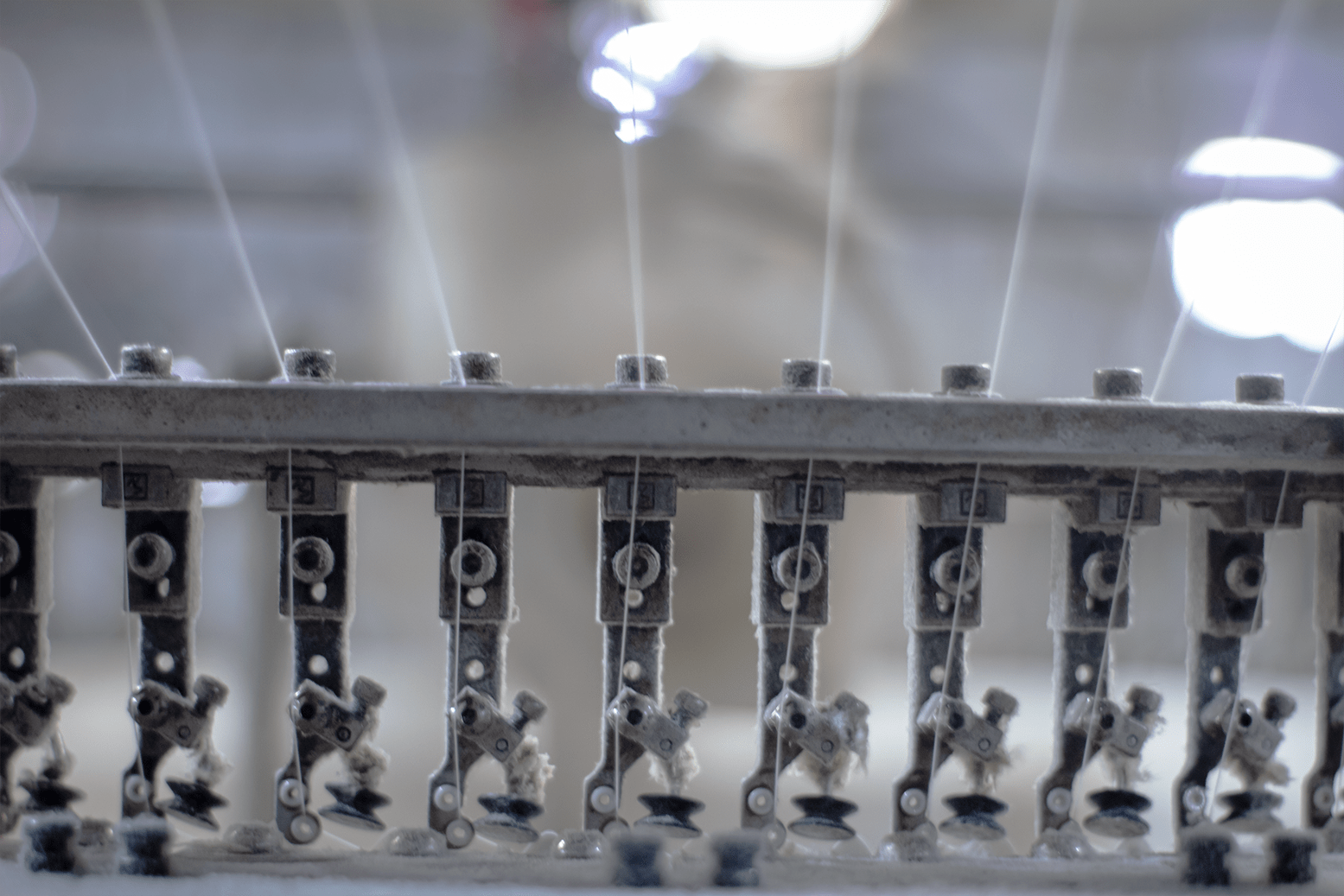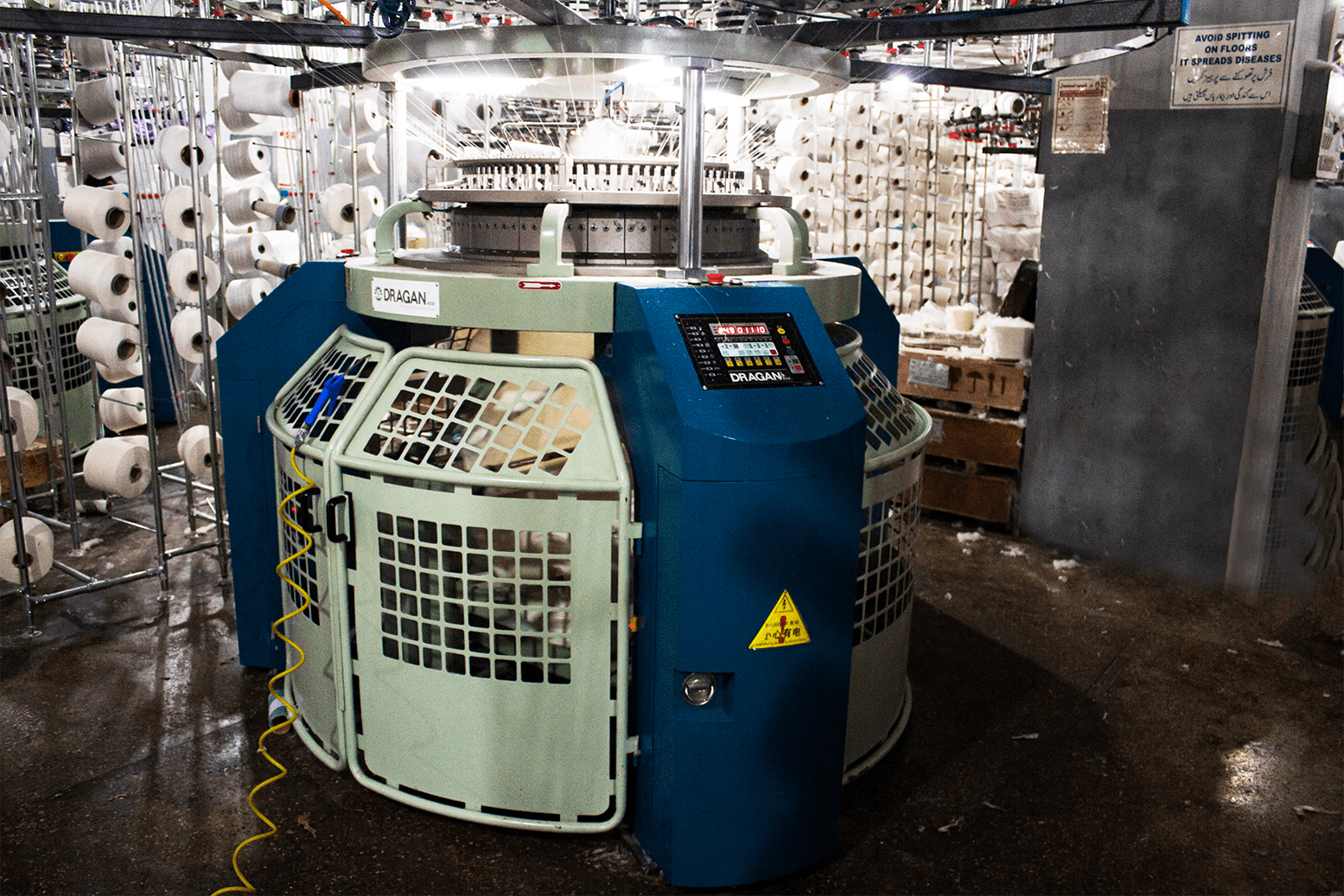 QUANTITY OF KNITTING MACHINES: 36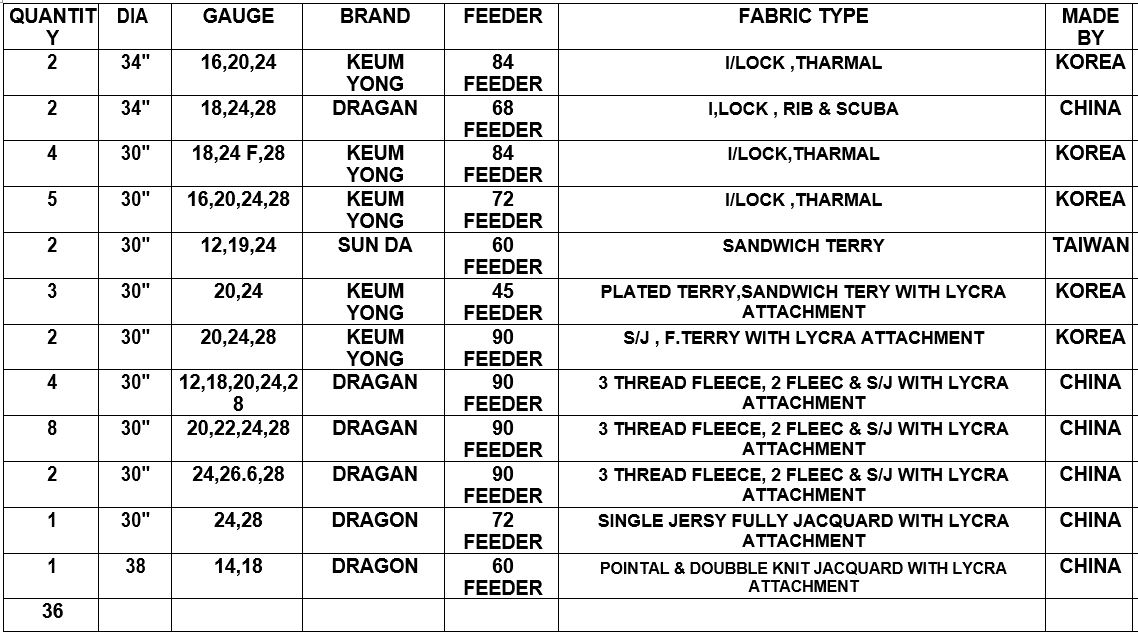 Fabrication Department of Humera Industries can manufacture any kind of knitted fabric according to customer's requirements from 100% cotton to 100%
polyester and feasible blends of X% cotton: X% Polyester. Following are our specialized knitted fabrics.
Single Jersey, Double Jersey, Flat Back Double Jersey, Yarn Dyed Jersey, Yarn Dyed Feeder and Engineer Strips Jersey, Mini-Jacquard
Jersey, Jersey (95% cotton : 5% Spandex), Jersey (95% Polyester : 5% Spandex), Jersey (95% Viscose : 5% Spandex), jersey (100% viscose)
Single Tuck Pique, Double Tuck Pique, Yarn Dyed Pique, Yarn Dyed Feeder and Engineer Stripes Pique, Double Jacquard Pique in 100%
cotton and 100% polyester.
Plain Interlock, Drop Needle Interlock, Double Knitt, Mini-Jacquard Interlock and Full Jacquard Interlock in100% cotton and
100 % polyester.
Plain Velour and Printed Velour (80% cotton 20% polyester, 100% polyester, 50% cotton : 50% polyester).
80% cotton: 20% polyester and 100% polyester.
Mock Mesh, , Dazzle mesh, Pop Corn mesh in 100% Polyester.
Rib (1×1), Rib (2×2), and rib (2×4)
Two End Fleece, Three End Fleece, Terry Fleece (Boucle Fleece).
Plain Polar Fleece, Micro Antipill Polar Fleece, Jacquard Micro Antipill Polar Fleece, Printed Polar Fleece.
Plain Terry, Yarn Dyed Terry, Jacquard Terry.
Waffle and Popcorn in 100% polyester.