Humera Industries is a truly Vertically Integrated setup, which has In-house Knitting, Fabric Dyeing & processing, Apparel Manufacturing. The Company has five a highly qualified experienced employees. The objective to operate in this manner is that there is a close co-ordination and link between all the divisions. Every unit operates in the most efficient manner in-order to achieve competitive prices, timely delivery and quality products.
Humera Industries was founded in 1991, in Pakistan with the dream of serving to the apparel sector. More than 30 years of experience, our company has become a breath of fresh air and a driving force for the industry with both its innovative perspective and quality policies. Since the first day of our establishment, we interfuse all of our excitement into the fabrics and reflect the spirit of this excitement within our products which we offer as ready-made clothing. First of all, I would like to thank all of my friends who we have worked together and shared the same excitement since the establishment of the company. Indeed, we have our teammates to thank who have been working with the same excitement, for the spectacular feedback we have received after our first export to abroad. Today, we export to more than 10 European customers. The brands we work with are the companies that always have high quality expectations and have a significant share in the sector. Having the highest level of customers at all times, allows us to add more strength in our quality and innovative perspective. Thats why we do not just meet the expectations of our customers, but we are also pleased to offer solutions that can satisfy their needs. The greatest supporters of our company up to this point have been our employees and our partners who we have proceeded and worked with. We embrace North America and Asia as the doors for our products to spread all over the world and invest in these markets taking firm steps towards the future. As the Founder and CEO of Humera Industries, I see our success target as quality at all times and also innovative perspective. I would like to express my thanks to everyone who kept sharing this passion with us.
Abdul Samad
Director of Humera Industries
We offer a product that doesn't compromise on fabric performance, shade consistency or finish with control over raw materials & subsequent processes. It all starts with our Fabric R&D Studio, where the new fabric is developed, the latest trends are uncovered, environmentally sustainable practices are researched, & more efficient production methods are sought out, all of which lead us to bring something new & unique to the market.
AREA OF QUALITY INSPECTIONS
Fabric : Defects / Shade (10% TO 100%)
Fabric Test : Shrinkage, Crocking, Skewing, Weight, Color Matching, Shade Bands, Rubbing.
Trims : Quality / Quantity / Correctness (100%)
Cutting : Panel check before issuing to sew (100%)
In-Line : Sewing lines checked time to time
Final Insp : All styles audited before shipment (2.5% AQL)
Final Exam : 100%
Quality Data : Quality Manual available Inspection Results maintained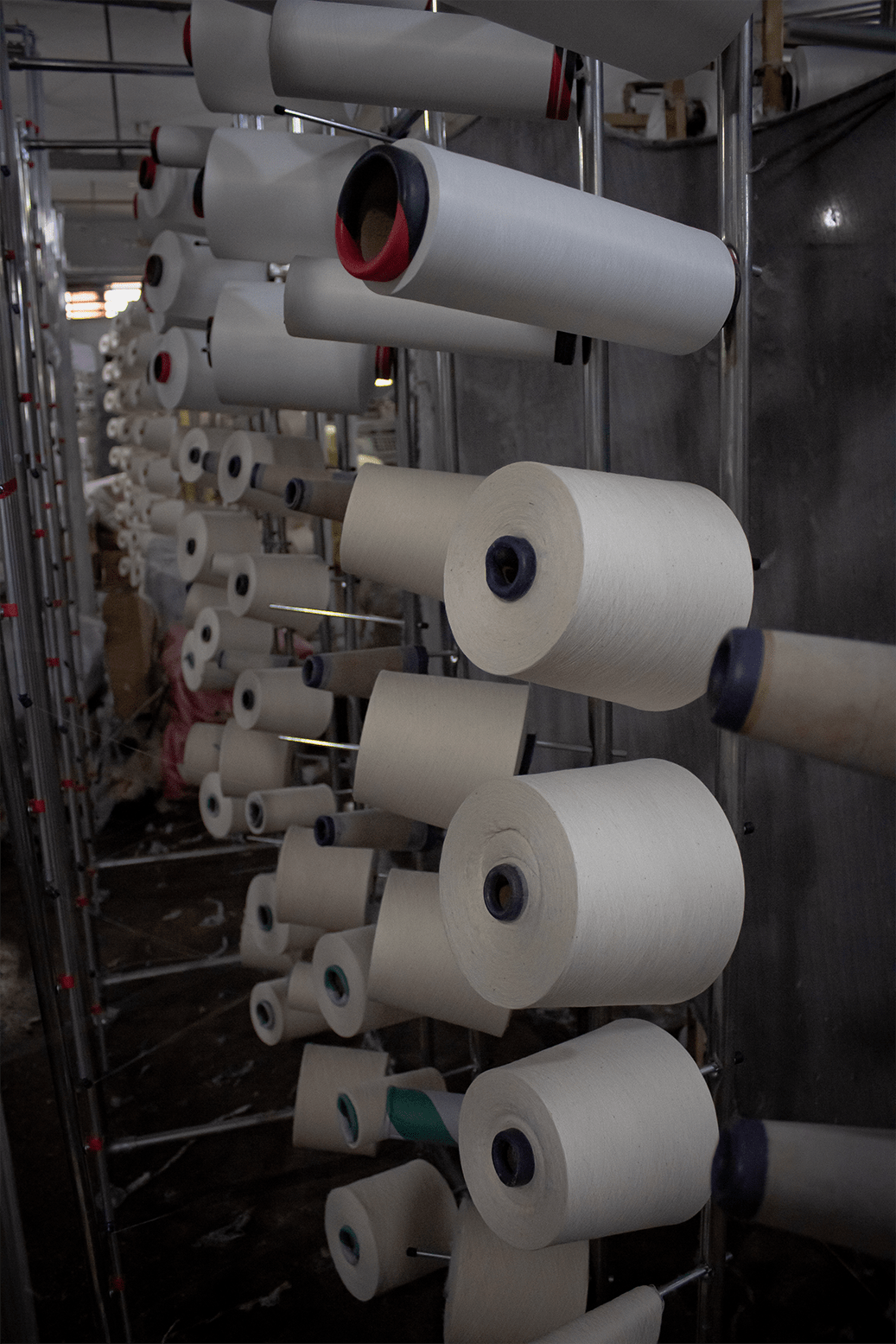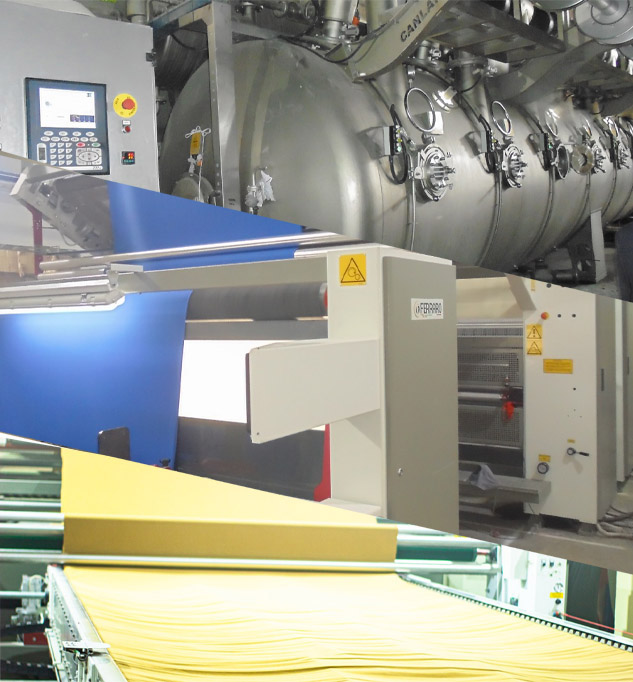 HUMERA INDUSTRIES passionate about what we do & it shows in every aspect of our work. We engage highly skilled technicians at every stage of the production process to ensure and maintain the highest level of quality assurance. Our production strength allows us to produce fabric 2,040,000
kg, Dye 4,200,000 kg per year along.
Humera Industries can manufacture any kind of knitted fabric according to customer's requirements from 100% cotton to 100% polyester & feasible blends of X% cotton: X% Polyester.
Our dyeing & fabric treatment unit is comprised of cotton, polyester and
poly cotton dyeing set ups & special with the capacity of 3,50,000 kg/month
Water feeding to our whole set is supplied by Reverse Osmosis (RO) system
(capacity 200,000 gallon/day 2 Reverse Watch (Ro) su. 100.000 gallon/day.
Rejected water R-O 100,000 gallon/day.
One of the biggest dangerous to marine life is the huge volumes of waste water continuously drained directly into rivers, streams & the ocean itself. The principle objective of industrial waste water treatment plants is to allow liquid waste discharge to be disposed of without damage to human health & to the environment. This is where Humera Industries steps up.
They are equipped with over 370 latest & high-speed stitching machines, manned with the most skilled & expert operators. Stitching units are capable of producing about 500,000 versatile garments per month ranging from basic to high fashion, men's, women's & kids with maximum flexibility in size & color assortments.
Humera uses the GGT CAD system which enables precision pattern making & producing efficient cut markers resulting in higher fabric utilization. It uses a centralized cutting unit equipped with latest cutting machines & teamed with the expert staff that is well versed with the latest cutting techniques. Efficient Quality Control staff strictly follows the standards to maintain the requisite quality in cutting room.
Humera is a Quality oriented organisation. Its quality philosophy stresses a systematic, integrated, consistent & organisation perspective involving everyone & everything. Strong checks at every process of manufacturing starting from testing & inspection of raw material, knitting, greige fabric inspection, processing, finished fabric inspection, cutting, printing, embroidery, sewing, finishing & packing are in place to ensure that the final product is as per customer's requirement(s) Humera management have set very tight benchmarks for each process of manufacturing. Fabric is checked on the 4 point system & all the inspections are conducted on AQL 2.5. Finally an independent internal audit team is there which conducts final inspections on AQL 2.5.